Brighton And Arundel Castle
Your driver guide will meet you at your hotel at 8:00 am and will tell you what your Blenheim Palace and Stratford tour will entail. This is a good time to discuss the itinerary and to talk about any changes you may wish to make.
This popular seaside town makes a great day tour form London. Enjoy a guided tour of this grade 1 listed building, The Royal Pavilion that dates back to 1787. It was built in three stages as a seaside retreat for George, Prince of Wales, who became the Prince Regent in 1811. This magnificent building is a mix of designs with an Indian exterior and a Japanese interior. The building is lavishly furnished with a stunning dining room at one end and a magnificent ballroom at the other end.
Dating back to 1067 Arundel Castle is a restored medieval castle and a grade 1 listed building. From the 11th century, the castle has served as a home and has been in the ownership of the family of the Duke of Norfolk for over 400 years. It is the principal seat of the Howard family, whose heads have been first Earls of Arundel and then Dukes of Norfolk.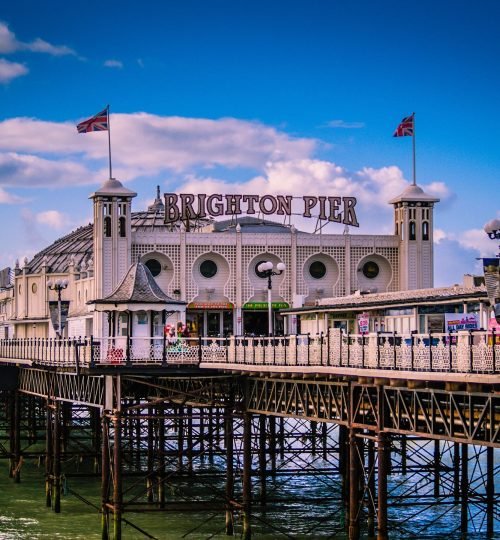 Brighton And Arundel Castle Tour
Transport:
Transport will be by either an air conditioned sedan or passenger van depending on the size of your group.
Meeting point:
Your private driver guide will meet you at your central London hotel or apartment. You can either finish the tour here or any other central London location.
Entrance fees:
All entrance fees and taxes are included.
Timings:
10 hours 8:00am start.
Lunch:
There will be a stop for lunch but this is not included.
Other private tours that may interest you